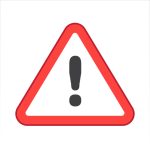 This Monday I received an email from John Bent, Event Manager with the The UK Sustainability Expo.
"I was wondering if you would like to discuss the possibility of speaking at The UK Sustainability Expo which is a conference and expo being held on the 26th June in the Ricoh Arena, Coventry"
I am quite regularly approached to speak at events and make a point of carving out the time to attend a few engagements each year. So I checked the date out and responded that I would be available to speak on that date and would look forward to discussing their requirements and seeing if I could cover the subject-matter. It was an event I was unfamiliar with and I like the idea of speaking to new audiences.
A couple of days later I received a phone call from one of the team and was told that "over 500 people had expressed interest in speaking" and that they could offer me a speaking slot as "part of an exhibition package".
If the basis for their selection of speakers is who is willing to pay for the privilege, then I suspect the presentation will simply be one dull sales pitch after another. Which is sad given the importance of dialog around many of the challenges facing sustainability and efficiency practitioners.
I for one will definitely not be attending, and I thought it would be helpful to let colleagues know.