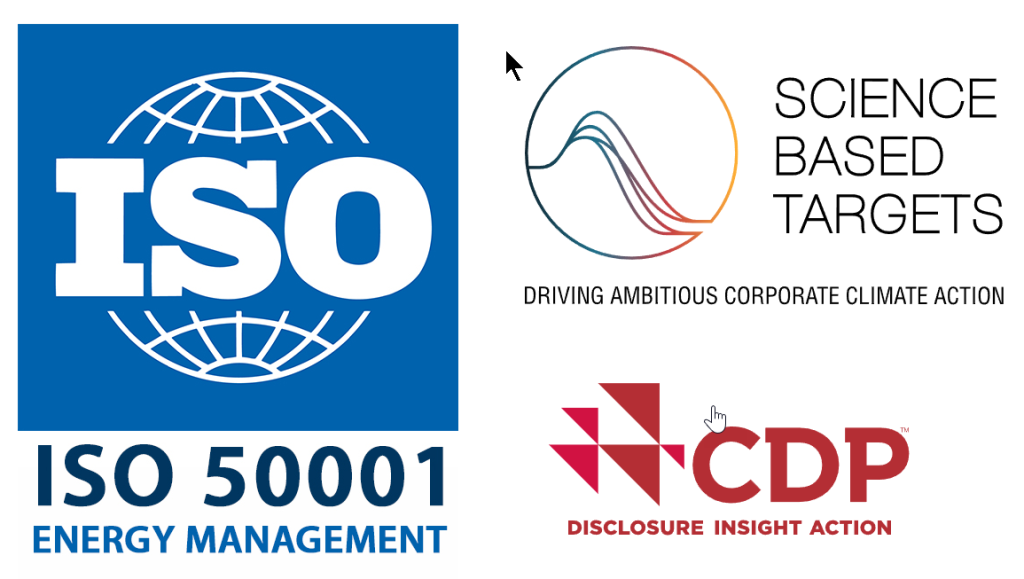 Many organisations consider compliance with environmental obligations to be an undesirable distraction.
There are increasing transparency requirements, such as the Streamline Energy and Carbon Reporting requirements, the Task Force on Climate-related Financial Disclosures or supply-chain driven CDP disclosure obligations.
Then there are regulatory requirements like the Energy Saving Opportunities Scheme (ESOS), the F-gas Phase Down regulations and the various mandatory Emissions Trading Schemes. For folks that build things there are Part-L building codes, Natural Capital Net Gain and other planning regulations.
Finally there are standards like ISO 14001, Environmental Management and ISO 50001 Energy Management, ISO 14064 Reporting and verification of greenhouse gases which can be externally certified. Some methodologies, such as the Science Based Targets institute's Net Zero and long-term targets can be validated. Other systems are not auditable but are de-factor standards such as the GHG Protocol and so organisations need to follow their requirements.
All of the above are complex, data and evidence-driven systems which are often implemented in a way that is value-destroying. Think of a "cottage industry" dedicated for form-filling and data-gathering that serves little apparent purpose, wasting management time and effort on 'mere' compliance.
SustainSuccess' approach is quite different. We will aim to take a value-adding approach. Because we understand these rules in great detail we can align them to the key aspects of your oganisation, keeping necessary but unimportant aspects to the minimum and elevating those that can deliver material benefits.
We have carried out dozens of ESOS assessments on behalf of clients which have more than covered their costs with immediate savings achieved (we have a certified ESOS Lead Assessor on staff).
Our ISO 50001 implementation at Peel Land and Property was the first ever undertaken in a large property company has has been recertified twice with as staggering zero non-conformities. The documentation for the system is lean and the focus on delivering action plans which have led to annual 3% energy efficiency improvements being achieved for 7 years in a row.
So if you think that compliance is a pain, think again. SustainSuccess can help turn requirements into opportunities.