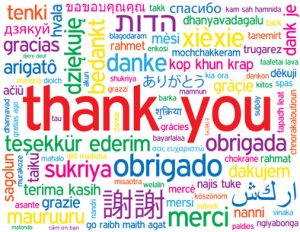 SustainSuccess is committed to contributing at least 10% of profits towards environmental, social and community projects. This is only possible thanks to the  solid foundation of fee income from our many clients, and so on behalf of these projects, we would like to say to all our customer: "THANK YOU!"
Also a big thank you for all those Associates in the wider SustainSuccess team, whose professionalism and commitment have enabled us to deliver our projects on schedule and on budget, which in turn contributes to the profit we can dedicate to worthy causes and the satisfaction of our customers, which is the foundation of our business.
Our latest donation is of £5,000 to the World Land Trust, which purchases land to provide a safe habitat for endangered species around the world. Sir David Attenborough is the Patron of this charity who are doing a remarkable job of conservation in many parts of the world.
To see more details of all the  contributions that SustainSuccess has been able to make as a result of your business, please visit the Our Contribution page. Any thoughts on where future donations may be directed are always welcome, please do contact us.
Gracias, Merci, Danke, Děkuji, Thanks – it is really, truly appreciated.