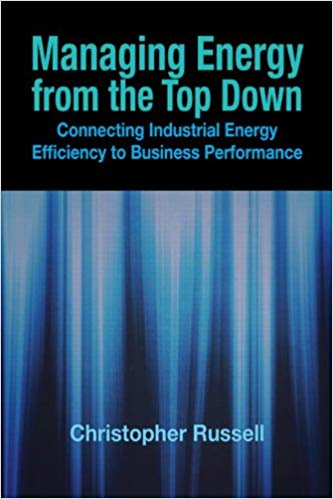 This is almost certainly one of the best book on energy management ever written.
I've got to say right from the outset that Christopher Russell is absolutely spot-on with his diagnosis of the reasons why organisations fail to realise the very substantial financial benefits associated with energy efficiency.
It is refreshing that he not only diagnoses the barriers, but offers a wide range of solutions – some innovative, some challenging, but all thoroughly practical.
His focus on leadership, organisation, roles and financial business cases touches the core issues for successful energy management. He beautifully demonstrates the stupidity and value-destruction in the way many organisations approach energy efficiency. The challenge is not around technical solutions (we largely know how to save energy) but in getting these solutions implemented – in raising them to the top of the corporate agenda.