It was a honour for Niall Enright at SustainSuccess to contribute to an important UNEP workshop in Paris in May.
The workshop involved participants from Gabon, Mali, Senegal, Bosnia and Herzegovina, Honduras, Guatemala and The Dominican Republic. The delegates had come together for an introduction and tutorial about a tool to help their countries forecast future emissions of F-Gasses. Here we all are, in the courtyard of the UNEP offices in Paris.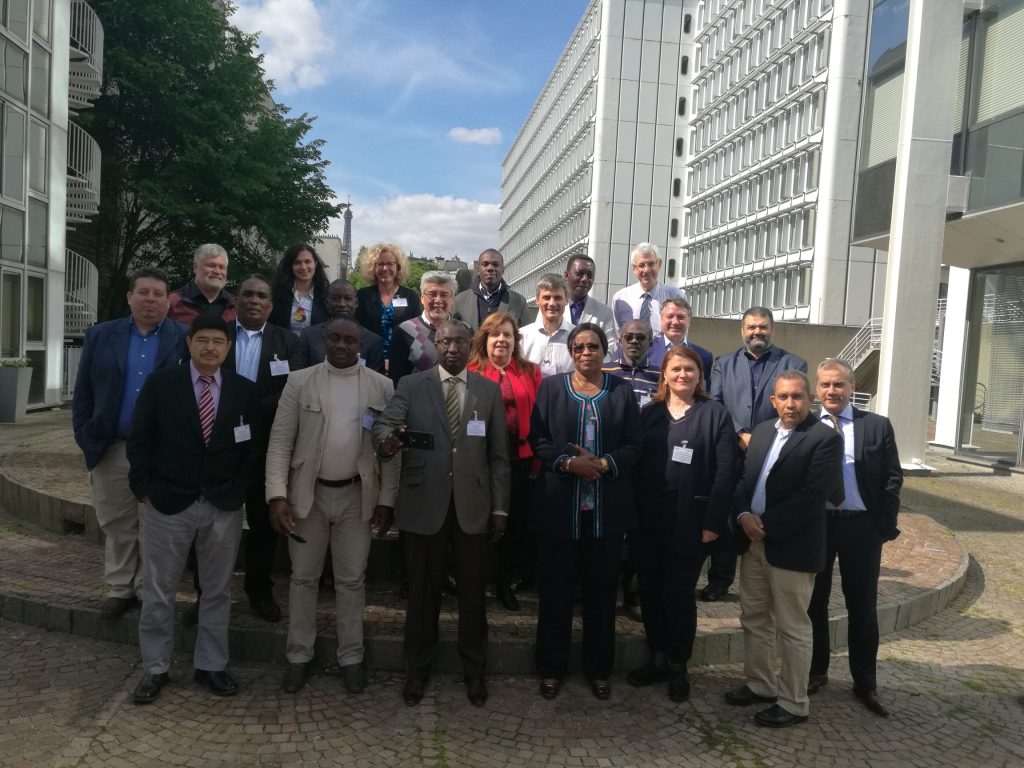 The background is that these F-gasses have a very high global warming potential, and so an international agreement has been reached to phase them out. This agreement is an extension to the Montreal Protocol which is seen as a remarkably successful example  of what can be achieved in global environmental collaboration. The deal on the F-Gases is also named after the city where it was agreed, is it the Kigali Amendment to the Montreal Protocol.