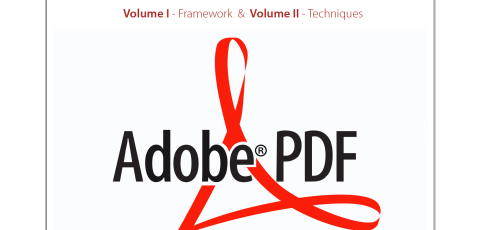 £0.00
Volume I and Volume II  – in  Adobe PDF format.
Description
Press "Add to Cart" then "View Cart", then "Proceed to Checkout" to get your FREE PDF.
---
This is the free PDF edition of "Energy and Resource Efficiency without the tears – the complete guide to adding value and sustaining change in an organisation". It is a fully interactive file so that cross-references, hyperlinks and indexes can be followed with a simple tap or mouse-click.
Volume I describes the drivers for energy and resource efficiency and sets out a universal framework to maximize value and sustain change. Volume II describes over 200 essential techniques, ranging from data analysis, to obtaining financing, and engaging people. There is also a Chapter on the ISO 50001 energy management standard.
The free edition of the book is identical to the print edition but does not have a coupon code for free access to the companion files. It is provided as a 17.8MB ZIP file (the PDF is 21.2 MB). To download the file, simply add it to your basket and then checkout – you will then get a link to the ZIP file.
Please share this book with friends and colleagues. You can send them the link to the IWIK store: bit.ly/2ptph9P or simply give them a copy of the ZIP when you have downloaded it. People who download the file through the store will be updated if new editions of the book are released, so sharing the link is the best way to let others access the book.
This is what people are saying about EREWTT:
"For anyone interested in a practical guide to improving resource and energy efficiency, this is the one and only book you need to own." – Dr Steve Fawkes, Managing Partner, EnergyPro, author of "Energy Efficiency"
"A very practical book which covers all the bases for practitioners and students of energy and resource efficiency alike." – Tim Sullivan, Director Energy & Property Compliance, Rolls-Royce.
"Niall Enright has produced a remarkably comprehensive manual for energy efficiency, which combines high-level insights and practical tips for developing and implementing projects and programs" – Donald Gilligan, President NAESCO
"An authoritative and comprehensive book that will help any organisation justify and implement an effective energy and resource efficiency programme" – Ray Gluckman, former President of the Institute of Refrigeration
"Niall Enright's 'Energy and Resource Efficiency: Without the Tears' may be the definitive resource for making sense of energy efficiency and all of its attendant benefits. Niall resists issuing imperatives or moral ultimatums. Instead, he begins with the practical wants and needs of decision-makers, and shows how energy efficiency satisfies those priorities. Accordingly, the reader is rewarded with discussions of investments instead of costs, solutions instead of projects, and opportunities instead of distractions. A timely alternative to searching through thirty years worth of literature." – Christopher Russell, Visiting Fellow, Industrial Programs,  American Council for an Energy Efficient Economy,  author of "Managing Energy from the Top Down"